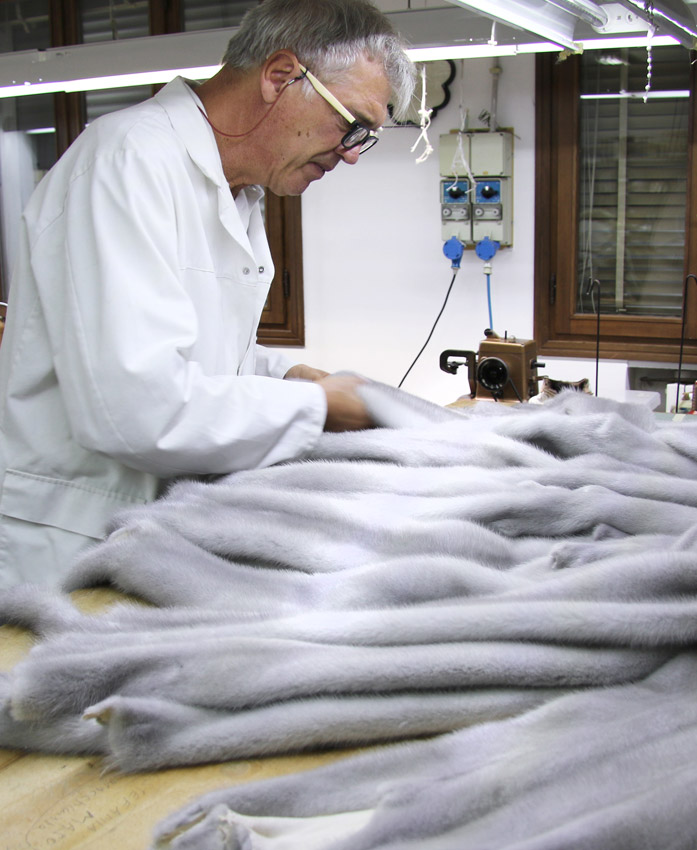 Years of experience with qualified furriers working in the renowned "International fur centre" in the province of Padua, combined with a perseverant spirit of initiative, spurred Ovidio Garbin to take a leap forward, opening his atelier at the age of just 23, quickly forging ahead to gain notoriety in the sector and, in 1985, create the company Pellicceria Garbin.
The skilful mastery of authentic Made in Italy craftsmanship, customer-focus, and personalisation of "customer satisfaction" thanks to the direct presence of the owners, have strengthened the atelier's image, making it unique and exclusive. The top-level expertise acquired over the years has allowed the company to adapt and evolve with the ever-changing fashion world and customers' preferences, allowing it to cater not only to the Italian, but also to the European market. The search is renewed, but the style is affirmed. Collections that are harmonious, light, slender and versatile, from the "Haute couture" line to "Prêt-a Porter", to "Young" style, so as to meet the needs of any customer profile. Not just Furs but also accessories such as bags, hats, scarves and belts, as well as overcoats and raincoats trimmed with elegant mink, fox, sable, etc. The quality in the selection of raw materials, certified and sourced from the world's leading auction houses (where standards and regulations governing production are in force), declared commercially viable by the Washington Convention (www.cites.org), and the professionalism of the creative department, is the secret that characterises our excellent product knowledge, creating personally-tailored garments that are unique and valuable.
In addition to design, production and distribution, our company provides various other services, such as safekeeping, cleaning, restyling, and repairs.